DCP ABANDONS SEARPORT PROJECT! Media coverage of DCP's April 2, 2013 decision to drop its LPG gas terminal plan
4/22/13. Thanks But No Tank's announcement of the final retreat of DCP.
Coastal Forest and Wetlands that were preserved from DCP's plan.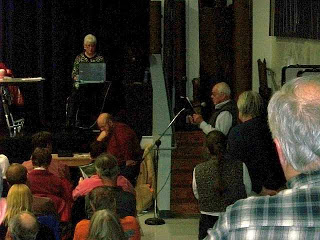 The Peoples' struggle with this Denver Colorado company, in their own words:
November 2012 Listen to both sides speak at Searsport Planning Board public hearings November 26-30, 2012 *** Media Coverage ** Citizens write against DCP plan See a side view of the tank proposal.
Good Harbor report on DCP's megatank plan comes out!
Lobsters advance through Denver en route to DCP headquarters. Read Details

What Big Gas wanted to do to the 30 acre Mack Point Forest. In this location Conoco Phillips subsidary DCP Midstream wanted to build this complex . Video shows flaring much like DCP would have emitted in Searsport See a side view of the tank proposal. December 2012 Army Corps of Engineers,
The heroes of the fight to fend off DCP Thanks But No Tank! Contact them: help@thanksbutnotank.org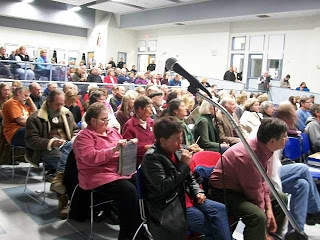 Key Govt, NGO & Industry Documents archive
* 1/12/12 DCP Midstream replying to Army Corps 1/4/12 request
* 1/4/12 Army Corps of Engineers asks DCP to answer questions
* 12/2/11 Thanks But No Tank! files a lawsuit against MDEP decision
*10/24/11. MDEP grants DCP permits (24 pg pdf)
* MDEP's files on DCP's LPG Tank plan, Jan - Oct 2011
* MDEP DRAFT approval of DCP Tank 9/27/11.
*MDEP's initial announcement about DCP Plan.
MACK POINT - BEFORE AND AFTER
Views threatened by proposed 137 foot high supertank *** Coverage in Penobscot Bay Blog
Industry Information
Intertanko describes LPG shipping industry (pdf). Intertanko is the interest group for tanker ship owners