Back to Penobscot Bay Blog ***Back to Friends of Penobscot Bay

Kidder Point Legacy Shoreline Waste Remediation Project.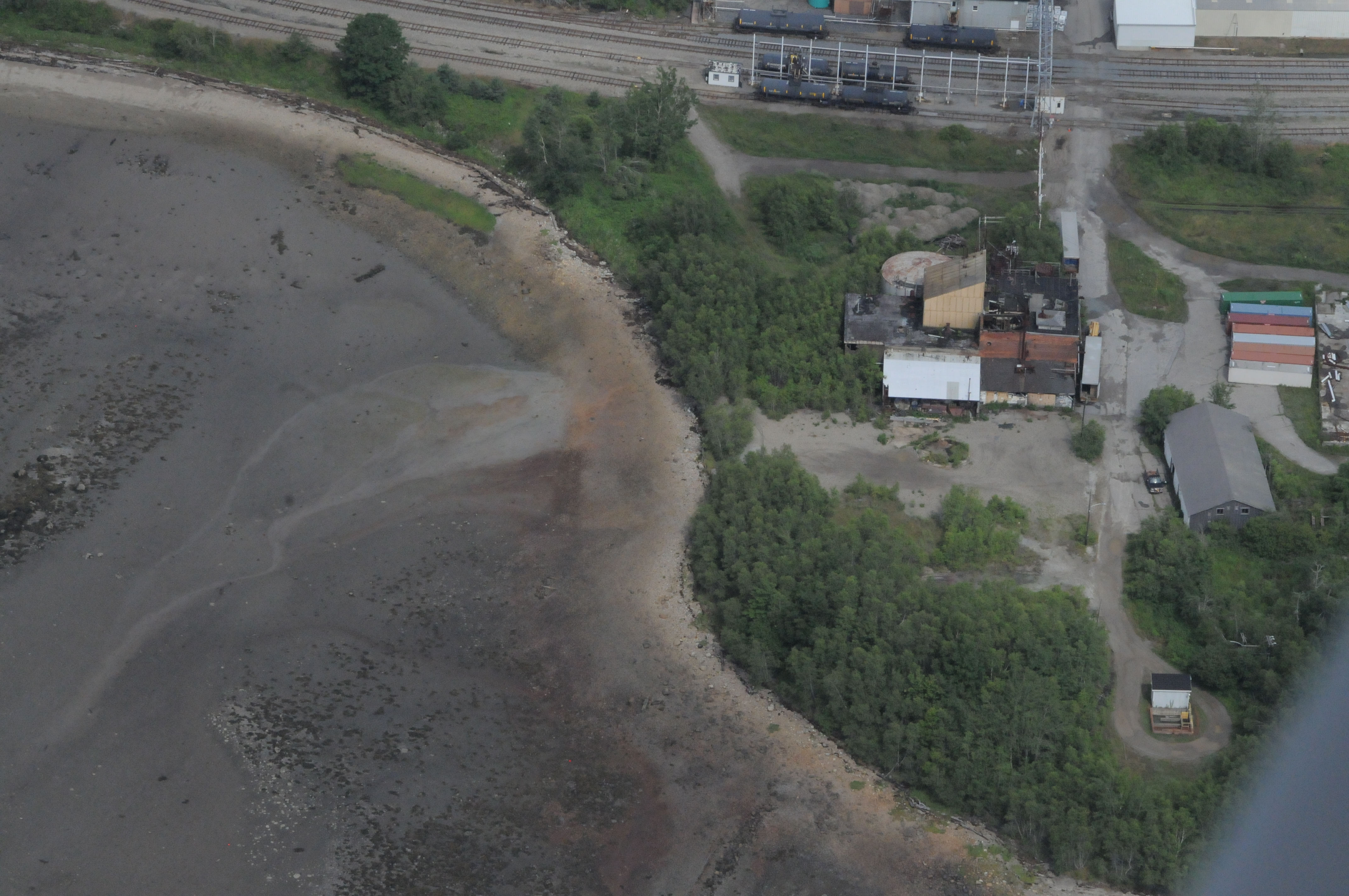 Update Sept 8, 2015 VICTORY!!!! GAC Chemical Corp finally removes highly acidic wastes from its shoreline! Details to come...
Update. August 22, 2015. No visible remediation activity. CES has been contracted to carry out the removal of sulfuric acid rich wastes from ground in front of abandoned sulfuric acid plant.
June 2015. GAC Chemical acid waste cleanup hanging fire. State agency puzzled. Polluter staying mum. DEP Nick Hodgkins wrote FOPB on June 16th that "...they havenít notified me yet of a start date..... I would expect they would inform us if they chose not to do the work."
Backstory: In 2014, GAC revealed a plan to deal with "previously unknown" deposits of sulfur waste above the shore next to the abandoned sulfuric acid factory. GAC Chemical's December 2014 application to MDEP proposes removing sulfurous waste and shoring up part of its eroding shore. This would be done pursuant to Maine's Voluntary Response Action Program. See MEDIA COVERAGE
AT ISSUE. Kidder Point's shore received thousands of tons of highly acidic waste slurries laid down as fill material behind wooden cribs between 1940 and 1970 on the sides of the 5 acre peninsula (Kidder Point) that the abandoned acid factory is perched on. These wastes are byproducts of fertilizer making for Maine's potato industry, alum production for Maine's paper industry, and sulfuric acid production to carry out both of the above. The cribs weren't maintained after 1970 when shoreline dumping was banned under the federal Clean Water Act. Some of them have failed: See Here and Here and Here To this day, very visible, very acidic long lasting multicolored plumes of eroding waste have been entering these waters at the southwest corner of Stockton Harbor and its tidal mud beneath the old factory,(July 17, 2014 aerial photo).