2012 Updates (most recent first)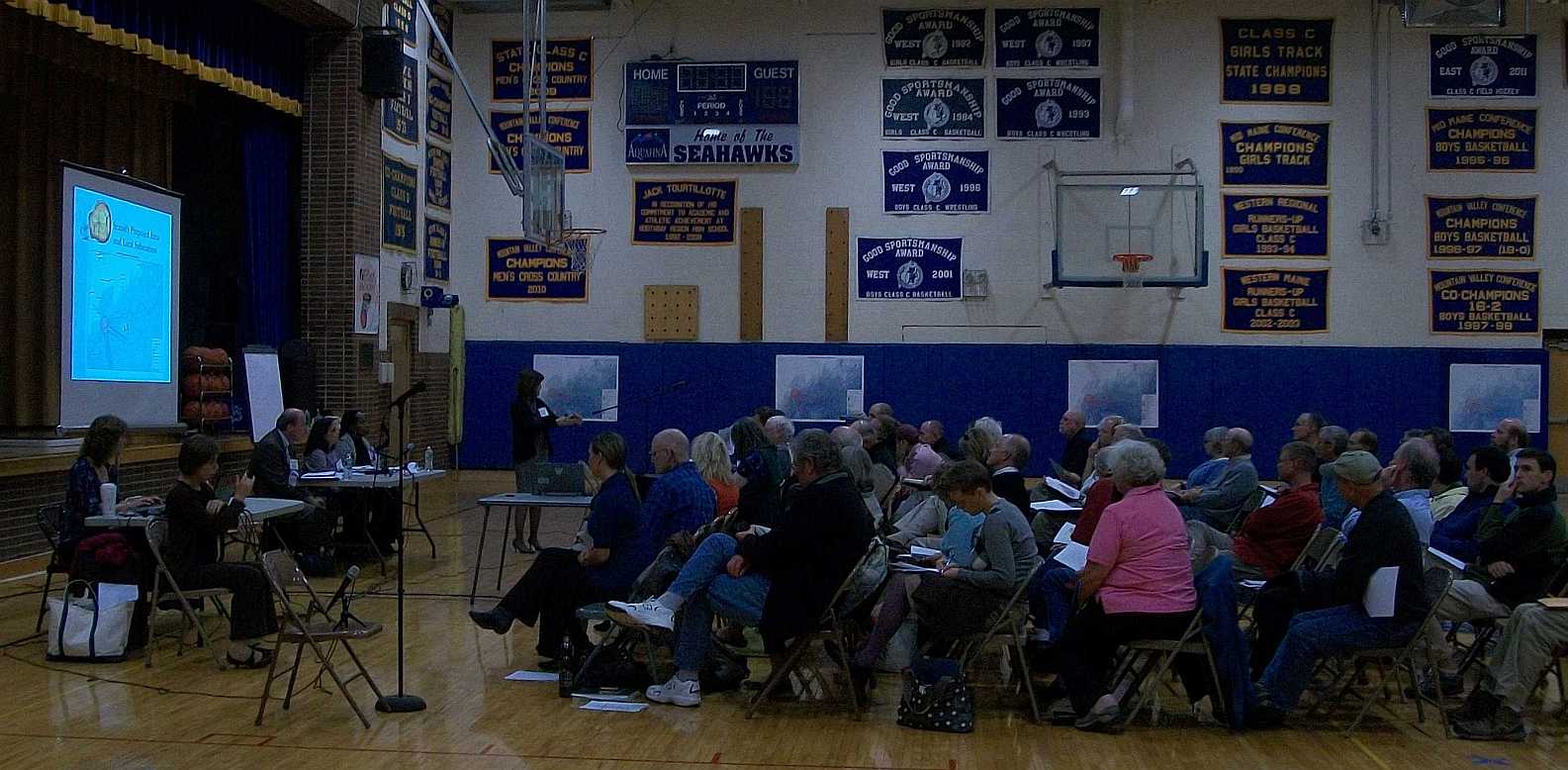 December 31, 2012 deadline to comment on Statoil plan; Federal Register notice
12/12/12 DeepCwind gets 4 million from DOE, in running for more. UMaine media release 12/12/12
UMaine prepares to deploy its prototype floating windtower off Monhegan spring 2013. DeepCwind's December 12, 2012 Youtube video
10/23/12 BOEM held Public Info meeting on Statoil in Boothbay. Meeting Coverage in Pen Bay Blog ( Listen to audio links here
6/26/12 BOEM and Statoil hold public info meeting in Rockland Pictures, interviews here ..... Pre-meeting review of planned meetings on June 25, 26 and 27,in Boothbay, Portland & Rockland.
June 21, 2012 Statoil Speaks.Hywind Maine officials
June 16, 2012 Maine tidal & floating wind power leaders took calls on public radio
May 24, 2012 DeepCwind Consortium deployment off Monhegan put on hold until 2013. What happened? Excerpt: "Dagher said that some permits were still pending for the Monhegan site, but that he expected them to be approved in the next two to three months, which will push the launch date to next summer." *** DeepCwind Consortium news .
May 23, 2012. Feds/Maine ocean energy task force e-meeting considered next 2 steps in process reviewing Statoil's 4-turbine floating windpark plan. Held public teleconference. AUDIO and TRANSCRIPT of public teleconference *** Statoil-Maine googled
April 4, 2012. Norwegian energy giant Statoil says it has not received enough subsidies from the state of Maine and the US Government to carry out its deepwater floating windfarm project off Boothbay Harbor, Maine. floating windmills.
January 31, 2012 BOEM Presentation to New England Fishery Management Council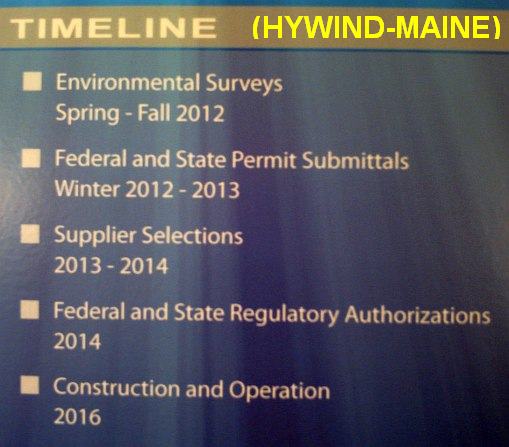 AUDIO RECORDINGS OF PUBLIC HEARINGS AND OTHER EVENTS, 2012-2009.
10/23/12 BOEM Boothbay meeting
5/23/12 Public teleconference after Feds/Maine ocean energy task force e-meeting on Statoil's 4-turbine floating windpark plan. 20 minute mp3
3/12/12 Fishermen give chilly reception to Statoil offshore wind plan at 2012 Maine Fishermen's Forum. See Media Coverage of 2012 Forum