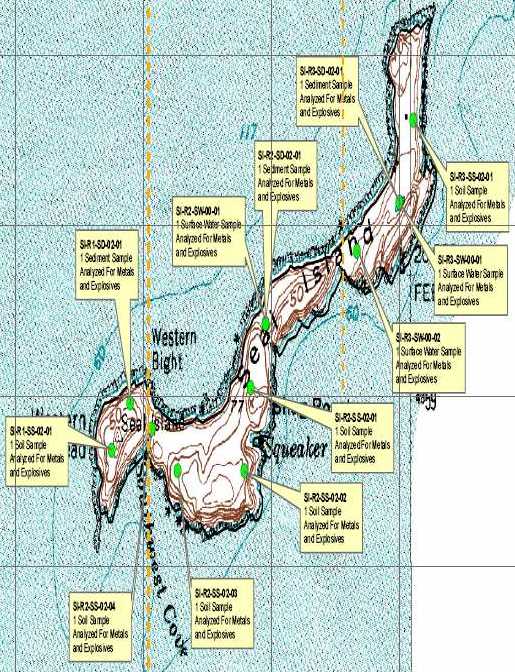 Back to Penobscot Bay Blog
Back to Penobscot Bay Watch
Back to Seal Island Cleanup
FINAL
Technical Project Planning (TPP) Memorandum of the Seal Island Gunnery Range
Prepared for US Army Corps of Engineers by Alion Science & Technology under Contract No. W912DY-04-D-0017.
Complete memo as single large 8.5mb pdf file
Cover memos (2 pages)
Introduction and attendees list (3 pages)
Seal Island overview and maps (12 pages)
Project overview/Action Items (5 pages)
Attachment 1. Agenda (2 pages)
Attachment 2. Acronyms & Abbreviations (3 pages)
Attachment 3. Technical Project Planning Process (4 pages)
Attachment 4 Site Plan presentation (63 pages)
Path Forward (4 pages)
Attachment 5. Chemical Data Objectives (5 pages)
Attachment 6. Phase 1 Worksheet (Alion) (5 pages)
Attachment 7. Draft Integrated Site Model (2 pages)
Attachment 8. Site Map (2 pages)
Attachment 9. Technical Plan Session January 06 (19 pages)
Attachment 10. Site Inspection Schedule (2 pages)
NOTE: If pdf pages are sideways, right click on them and select rotate clockwise
=====================================================
Penobscot Bay Watch - Its Your Bay. Deal with it.